The Restaurant
Taste Valtellina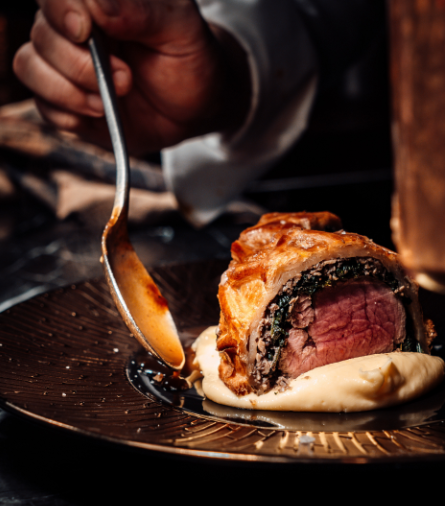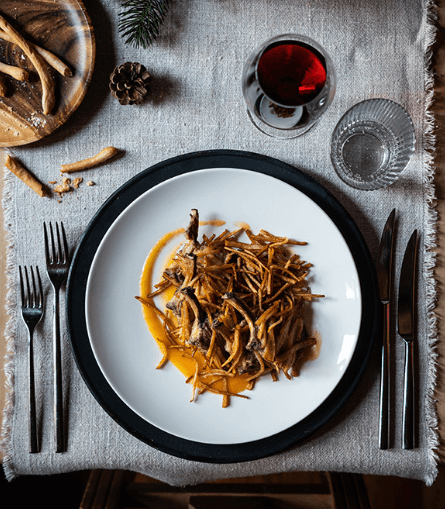 From the mountain to your palate.
Pizzoccheri, the tajadin mogn, the manfrigole grosine, the game with polenta taragna, the malfatti, the tortelli with rye and scimudin…in our restaurant you will recognize the deep taste of the Valtellina traditions, together with new wonderful meetings between local flavors and Mediterranean inspirations.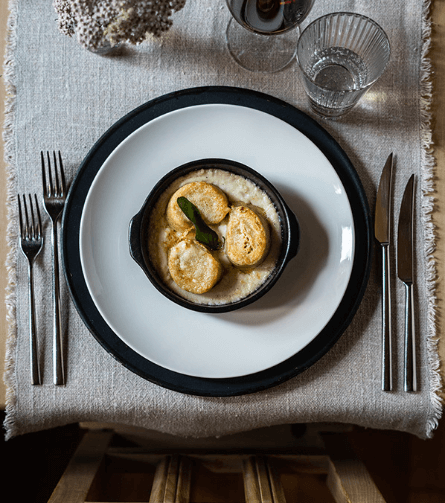 The simplicity of gestures, the depth of taste.
Our chefs know the value of simplicity and creativity. Their skillful hands work the traditional ingredients of Valtellina, deeply surprising your palate also with contemporary recipes. Vegetarian and coeliac dishes are available on request for hotel guests.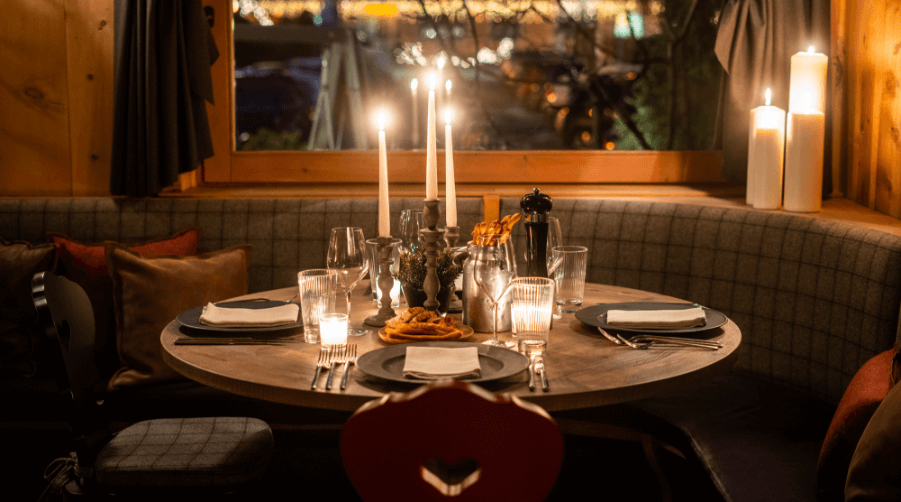 Dinner here?
The best cheeses from the alpine pastures, game hunted by Nicola and herbs from the garden… tradition is transformed into unforgettable delights. Choose without hurry from our menu and accompany your dishes with the best wine label for you: in our wine list there are more than 100 Italian wines.

From summer 2022, half board will no longer be available. Those who wish can add dinner at our hotel, after having selected the room to stay in.
It is possible to choose dinner à la carte or set menu (€ 35 per person).
The menu includes:
Fresh salad and grilled vegetables
Two dishes to choose between starter, first course and main course
Selection of local cheeses
Mini dessert buffet
Vegetarian and gluten-free dishes available on request.
The restaurant is open also for external customers. Seats are limited.
For reservations, please call the number +39 0342 904485.
During low season, the restaurant may be closed once a week. We will inform you promptly. We do love animals, but they are not allowed in the restaurant - Thank you for understanding.